TRIMESTER CHECKLIST
Our maternity clothes are specifically crafted to fit growing bodies comfortably and stylishly. Motherhood® creates maternity fashion for all expecting women to be shopped and purchased early on and to grow with you through all nine months. Read on to learn what to buy and when to buy it in our Trimester Checklist!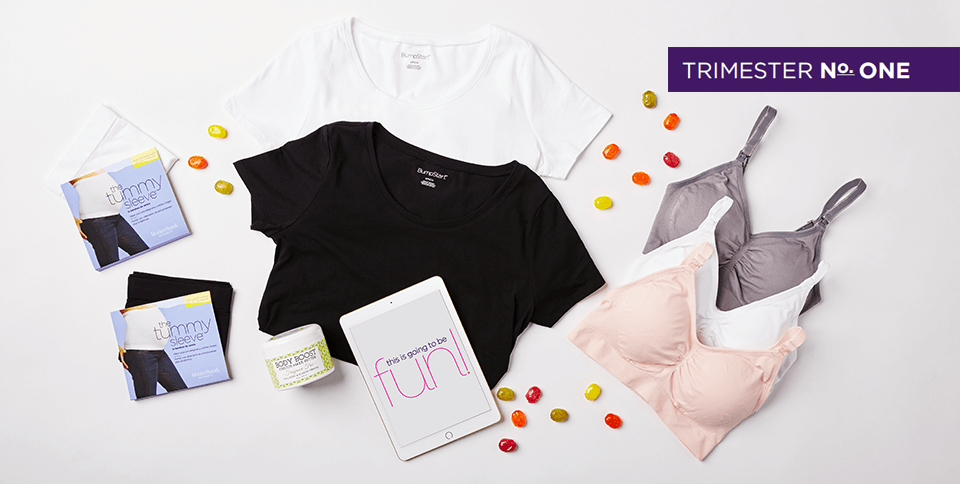 FIRST TRIMESTER
The Early Days: Surprisingly Snug
Congratulations; you're pregnant! Whether you just found out the good news, just had your first appointment, or are just starting to show… you're likely already starting to feel some of those initial pregnancy symptoms. There may be a lot of unknowns at this stage, so let us guide you through these early days. First up are our tried and true pregnancy hacks: bra extenders to give your current bras a little extra give, Preggie Pop Drops to soothe upset tummies, and a belly band to support you when your jeans no longer button. Now is also a good time to start investing in some comfortable maternity clothing that will last you for the next 40 weeks and straight into motherhood. Our maternity bras come with nursing functionality, so while you're shopping for your new size, you can rest assured these will last you well into your first year with baby. We even offer free in-store fittings to ensure you are making the best investment. Maternity jeans, maternity leggings and our side-ruche maternity tees will ease discomfort now and grow with you later. Look for our BumpStart line which is just that – a great place to start outfitting your bump!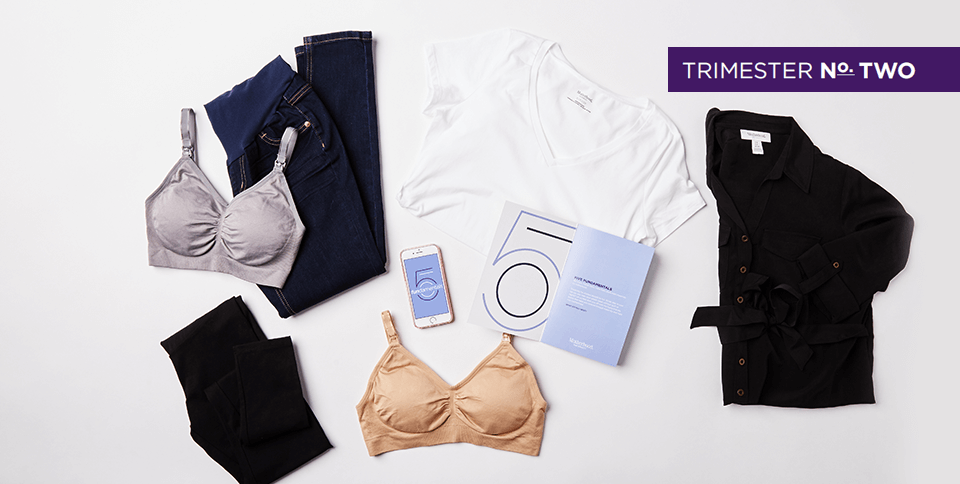 SECOND TRIMESTER
The Bump is Out.
In your second trimester, your bump will take center stage and it will be time for what we like to call "the big shop." Embrace your new body and invest in maternity pieces that fit and flatter your new curves! At Motherhood®, we have broken down the big shop for you into the Five Fundamentals. These are the five essential maternity pieces that will work seamlessly as the base for any pregnancy wardrobe: t-shirts, jeans, leggings, dresses and bras. Even if you just start with one of each, you're already on your way to looking good and feeling more comfortable. Each season add in a few pieces from our Maternity Style Guide to layer with your Five Fundamentals. Think cocoon maternity cardigan for late fall or maybe a winter maternity coat, and you won't miss a step when it comes to fashion. We also take pride in making most our maternity styles wearable during the first stages of pregnancy, as well as beyond into the fourth trimester, aka motherhood!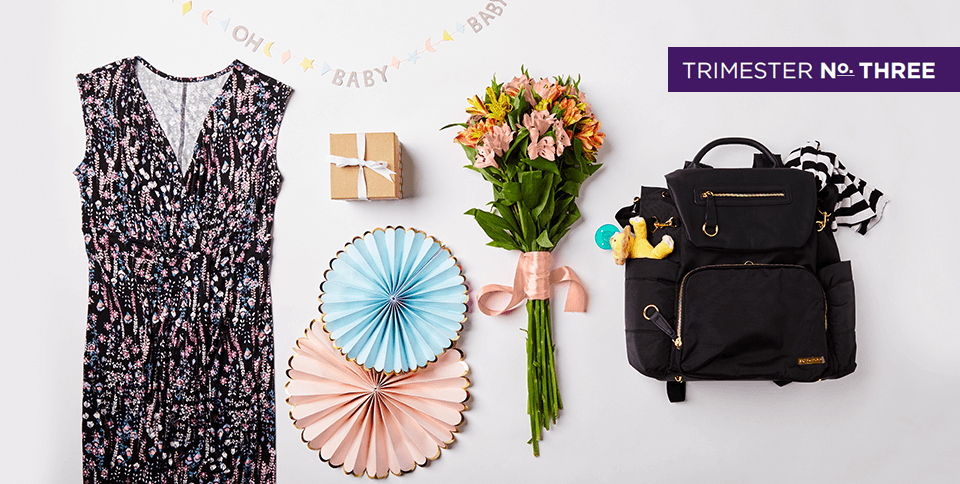 THIRD TRIMESTER
Showered with Love + Packing & Prepping
The third trimester brings a little partying and a little (or maybe a lot!) of preparation. The two major events of this trimester will likely be your baby shower and packing your hospital bag. Our maternity dresses are made for all special occasions, but especially for your shower! Many of our maternity styles feature side-ruching for growth, stretch and comfort. Now you can look amazing in all those photo-ops, while feeling amazing the whole time you open your gifts. Let the party begin!
As for packing, check out our Hospital Bag Checklist, which will walk you through the maternity and new mom essentials needed for your stay such as: soft sleepwear, comfortable robes and sleep bras that offer you light support. Think about outfits that transition from the hospital to going home. If you plan on breastfeeding, you may want to pack nursing camis, nursing pads and nursing pajamas. From lotions to balms to lactation supplements, we've got you covered.
Because we know the journey doesn't end here, we wanted to support you through early motherhood... something we like to call the FOURTH TRIMESTER